Gold Nugget Awards 2018
Posted on August 28, 2018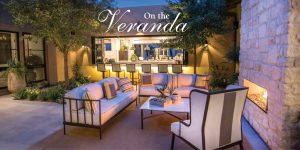 Known as the (Academy Awards) of the building industry, PCBC Gold Nugget Awards are presented annually to the top innovators in design, planning, and development. The competition is open to builders, developers, architects, and land planners with communities and projects across the U.S. and internationally.
One Grand Award Winner in each category, as well as the coveted "Home Of  The Year," were announced on June 28th, 2018.
We are so proud to announce that Camelot Homes won:
• HOME OF THE YEAR
• PRODUCT OF THE YEAR, and
• BEST INDOOR / OUTDOOR LIFESTYLE FOR A HOME, and swept the competition!
On the Veranda was proud to collaborate with Camelot Homes on creating all the outdoor spaces. We are honored to be recognized nationally!